Win tech for your teacher and school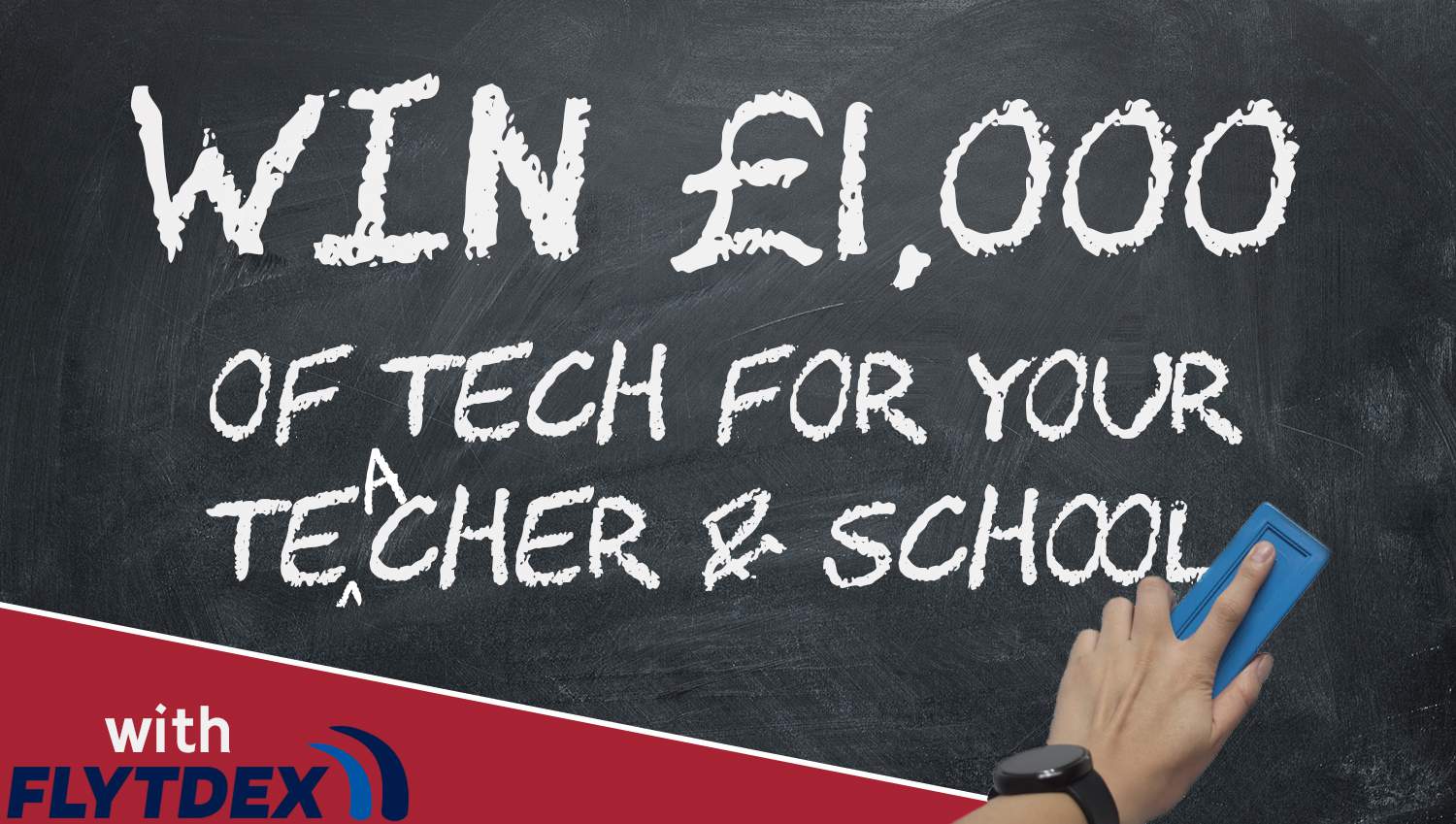 JACK didn't get a good education.
Some teachers do a bang up job though.
So - let's do something good for them. Tell us about a teacher who does a damn good job.
They could find themselves the winner of £1,000 worth of tech, like a new laptop, Sonos Play I and Bluetooth headphones.
And their school'll get a grand's worth of goodies for new tech too. Fancy.


All you need to do is fill out the boxes below.
A judging panel will pick Britain's finest teacher..
The folks at Oxford Edtech Labs are stumping up the prizes. They streamline teacher workloads with Flytdex using top tech.

So, who is the best teacher?
Terms and Conditions
Standard Union JACK / JACKfm / JACK Radio Competition Terms and Conditions apply
The Promoter is JACK / JACKfm / JACK Radio
The Promoter shall administer the Competition and allocate the Prize as follows and shall ensure that the Competition Terms and Conditions shall contain terms that give effect to the Prize Conditions set out below. The Promoter shall ensure that all entrants to the competition are notified of and accept the Prize Conditions before entering the Competition and again before accepting a Prize.
1. The Competition shall open on Friday 1st November 2019 and close on Sunday 15th December 2019. The entry mechanic is as follows: listeners must go to UnionJACK.co.uk or JACKfm.co.uk or jack2.com or jack3.co.uk or JACKRadio.com, and submit details of their most inspirational teacher, the school that he / she works at and why.
2. The entries will be judged on Monday 16th December.
3. This promotion is open to residents of the UK. The Competition is not open to employees (or family members of employees) of Oxford Ed Tech, companies associated with the Promotion and all affiliates of such companies. The Promoter shall allow one entry per household only.
4. There will be two prize packages. The prize package for the teacher consists of: 1 x laptop, 1 x Sonos Play I and 1 x Bluetooth headphones up to the value of £1000. This prize will be issued within 28 days of the winner being announced. The prize for the winning school will be a cheque for £1000 made payable to the school. This will be issued within 28 days of the winning school being announced.
5. The winners will be announced on Wednesday 18th December 2019.
6. Standard competition terms and privacy policy shall apply to the Prize (the "Prize Conditions").

7. There is no cash alternative to the teachers prize or any element thereof and unless agreed otherwise in writing the prize is non-refundable and non-transferable.